Phone Battery Replacement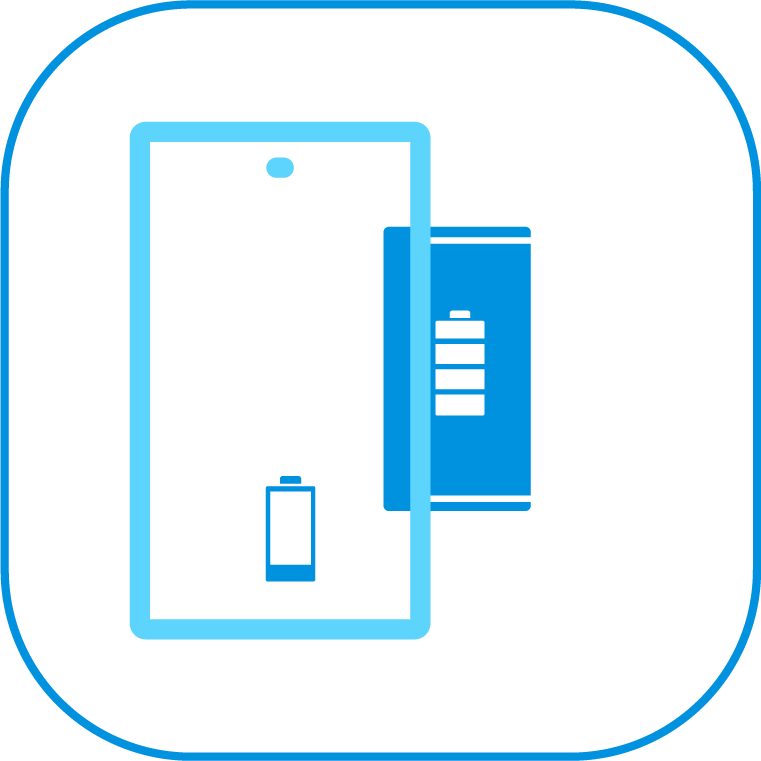 The battery is a vital part of any smartphone, but it has a limited lifespan. What if the battery is non-removable and you cannot change it? Contact us urgently!
Reliable Phone Battery Replacement
You need phone battery replacement if you notice such malfunctions:
the battery is quickly discharged and slowly recharged;

the battery is overheating;

phone turns off during calls.
If the cell phone battery is swollen, bring the gadget to a service center immediately! Repairs Bay engineers will quickly replace the battery and run a free smartphone diagnostic to rule out any other technical issues. After our service, you will receive a fully restored device.
Cell Phone Battery Replacement With Us
You can always contact us by phone or visit the workshop in Brooklyn. We work with smartphones of all brands and use only original components. Repairs Bay is:
– Professionalism of engineers
– Free consultations
– Warranty for all types of work
– Modern equipment
– Customer-oriented service
We have an open pricing policy and fairly low prices for phone battery replacement.
Is it worth replacing the phone battery?

Phone battery replacement is an easy way to extend the life of your gadget. Sometimes a smartphone owner can accomplish this by purchasing a new battery.

However, more and more users are facing difficulties:

Users cannot buy a new battery because their smartphone model is already discontinued.

Brands began to produce gadgets with non-removable batteries.

In these and other cases, you should contact the service center. Repairs Bay engineers will diagnose the gadget and let you know if the cell phone battery can be replaced. Such a service will cost you much less than buying a new device.
How much does it cost to replace a phone battery?

The estimated cost of a phone battery replacement is $65. However, if the gadget has other damage that needs to be repaired, the price may increase. You can find the entire price list for our services in Repair Estimate.
Can iPhone batteries be replaced?

According to Apple, the iPhone battery provides up to 80% of its original capacity after 500 full charge cycles. The one-year warranty includes service for a defective battery. If the warranty has expired, Apple recommends replacing the battery of your cell phone.

This procedure has many advantages. For example, iPhone performance will increase and the smartphone will be able to hold a charge longer without additional recharging.

On the other hand, if the phone battery replacement is performed by an inexperienced engineer, then the iPhone may lose its tightness and moisture protection. Therefore, you should only contact reliable service centers such as Repairs Bay.
What is the average life of a phone battery?

The maximum service life of modern smartphone batteries is up to 7 years (400-1000 life cycles). During this lifetime, the cell phone battery can lose up to 50% of its capacity. The average service life is 3-5 years of operation. Over time, the battery wears out and performs worse. If you want your smartphone to last longer, try to change the battery on time.
| | | | |
| --- | --- | --- | --- |
| Service Name | Estimated Price (from) | Warranty | Time |
| Samsung Battery Replacement | $40.00 | 30 days | up to 30 m |
| iPhone Battery Replacement | $50.00 | 30 days | up to 30 m |
| Google Nexus Battery Replacement | $50.00 | 30 days | up to 30 m |
| OnePlus Battery Replacement | $40.00 | 30 days | up to 30 m |
| Motorola Battery Replacement | $50.00 | 30 days | up to 30 m |
| LG Battery Replacement | $40.00 | 30 days | up to 30 m |