iPhone Repair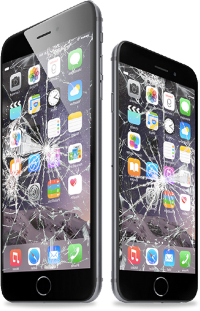 Are you undergoing pressure due to the rapid power draining of your handset, is its display cracked or has severely distorted views? Whatever fault you may be having on your smartphone, bring it to us and we'll remedy it.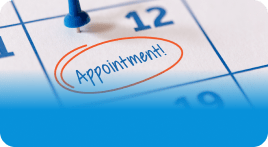 MAKE AN APPOINTMENT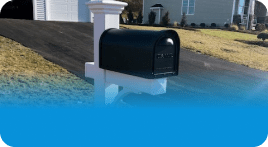 MAIL-IN
NEED IPHONE REPAIR IN BROOKLYN?
Apple phones have often topped the list of outstanding smartphones, by providing sleek designs and first-class features. Nevertheless, just like other smartphones, it may develop problems after being used for some time.
Thankfully, our crew of Apple specialists is thoroughly knowledgeable in the accurate correction of any fault on these handsets. Moreover, to ensure quick and adept restoration we've got top-class mending tools and a vast number of premium-quality quality parts.
WE ARE A RELIABLE IPHONE REPAIR SERVICE
To begin, we've got a prolific team of Apple specialists who are thoroughly trained and highly versed in adequate rectification of any defect you may have.
Secondly, you can be sure of quickly resuming your daily device use since we're offering incredible remedying daily.
Lastly, all your needs will be maximally met through our top-notch and tailored client-focused service.
Is it worth repairing an iPhone?

Considering their great design and if the servicing cost is below half the buying price, if serviced it'll still serve you for a long time.
How to check if an iPhone has been opened?

Go to settings and in the about option tap the parts and service history option and check the listed devices. If the part is not listed then it hasn't been swapped, if it is stated as being a genuine Apple part then it was replaced by an authorized dealer or the Apple service center. If it's indicated as unknown then its third party product.
How to check the iPhone's condition?

You'll need to activate the diagnostic option. This you'll do by powering off your device. Then press holding the volume increases and decrease buttons and insert the charging cable while still holding them. Then you'll see the Apple logo and diagnostic option that will help you to know the condition of hardware and software.
| | | |
| --- | --- | --- |
| Models | Repair Estimate (depends on the repair) | Warranty |
| iPhone X | $50-120 | 30 days |
| iPhone XS | $50-120 | 30 days |
| iPhone XR | $50-120 | 30 days |
| iPhone XS Max | $50-120 | 30 days |
| iPhone 11 | $50-125 | 30 days |
| iPhone 11 Pro | $50-125 | 30 days |
| iPhone 11 Pro Max | $50-195 | 30 days |
| iPhone 12 Mini | $50-195 | 30 days |
| iPhone 12 | $50-225 | 30 days |
| iPhone 12 Pro | $50-225 | 30 days |
| iPhone 12 Pro Max | $50-275 | 30 days |
| iPhone 13 | | |
| iPhone 13 Pro | | |
| iPhone 13 Pro Max | | |