iPad Repair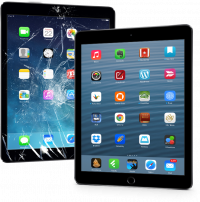 Is your iPad drain charge rapidly even after trying out all remedies, is it having WiFi connectivity issues, is its touch screen unresponsive or cracked? Whatever impairment you may have on your gadget, bring it to us and will perfectly fix it.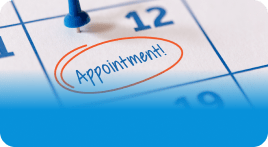 MAKE AN APPOINTMENT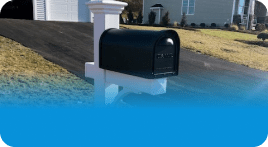 MAIL-IN
iPad Repair
in Brooklyn
Apple has achieved great success with the iPad over the years. The iPad is a powerful, stylish, and versatile tablet that takes creativity to a new level.
Despite being a pioneer in the tablet market, the iPad is not immune to breakdowns and damages.
If something goes wrong, you'll need an iPad repair in Repair Bay to fix the issues.
When do you need Apple iPad Repair
You noticed that:
iPad quickly discharges
iPad does not turn on
iPad touchscreen does not work
iPad does not charge
Choosing a proven repair shop is important if you want to keep using your iPad. We fix easily all of these types of breakdowns.
What can you do?
simple tasks such as cleaning the screen,
removing dust from the charging port,
adjusting settings
What should the pros do?
broken screen,
water damage,
internal component failure
Trying to fix these complex issues without proper training and experience can result in further damage and even render your iPad completely unusable.
So while some minor repairs can be done on your own, for more complex and important iPad repairs, it's always wise to rely on the expertise of professionals. Don't risk irreversible damage to your valuable device.
We are iPad repair experts
Contrary to what YouTubers and bloggers may lead you to believe, repairing an iPad is no easy task that you can do yourself for fun. This requires delicate handling of complex components using specialized tools. Skills are critical to a successful iPad repair.
Avoid the risk of more damage by trying to repair your iPad yourself. Although the iPad, iPad Mini, iPad Air, and iPad Pro are visually similar, that doesn't mean they're identical on the inside.
They have batteries arranged differently, the assembly of screens may differ, and the disassembly of each model has its own characteristics. If you don't have dozens of hours of training, you can make things worse. Is it worth it?
WE ARE A RELIABLE IPAD REPAIR SERVICE
Our team of Apple professionals has a wealth of experience trained in advanced service for any problem you may have.
The technical team provides free consultations to assess your repair needs.
We use only brand-approved and high-quality parts.
That's why we can guarantee you an outstanding and easily accessible repair any day you walk into our store.
We're performing incredible servicing that's cheaply priced.
iPad Repair cost
The cost of iPad repair depends on the model, type of damage, and replacement parts required. But we strive to provide repair services for various iPad models at competitive prices.
Why choose our Repair Shop?
As a local iPad repair shop in Brooklyn, we are committed to providing our customers with the best and most reliable service – all at affordable prices.
When you come to Repairs Bay, you can feel safe in the knowledge that your renovation will be easy and hassle-free. Just leave your device and we'll do the rest. You will most likely be able to get it back immediately.
You can send us your iPad by mail or come in from the street. Our repairs come with a 30-day warranty on parts and labor.
Why wait? Contact us today.
Is the iPad worth repairing?

Well, it's worth it if the cost of fixing it is below half the buying price. Also, it shouldn't be of advanced age thus posing a risk of parts breaking due to wear.

How to fix an iPad hardware failure? First, start by hard resetting your gadget and updating its operating system. You can also adjust all settings and clean the affected components.
How many years should you replace your iPad?

After about 5 years, its performance will start to plummet and you'll need to replace it.
How to fix an iPad hardware failure?

First, start by hard resetting your gadget and updating its operating system. You can also adjust all settings and clean the affected components.
| | | | |
| --- | --- | --- | --- |
| iPads Repair | Estimated Price (from) | Warranty | Time |
| iPad | $80  | 30 days | Same day service |
| iPad Air | $100 | 30 days | Same day service |
| iPad Mini | $100 | 30 days | Same day service |
| iPad Pro | $180 | 30 days | Same day service |