Laptop Repair
The One-Stop Laptop Repair in NYC.
Reliable Professionals, Affordable Prices.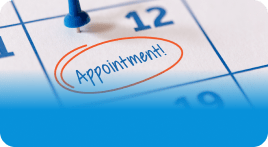 MAKE AN APPOINTMENT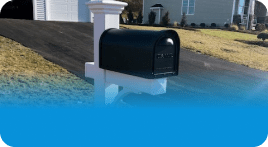 MAIL-IN
Comprehensive Laptop Repair Services
When it comes to resolving complex issues with your laptop, relying solely on built-in troubleshooting tools may not be enough. That's where our professional computer repair technicians step in to provide expert assistance.
With specialized expertise in both software and hardware repair, we offer an extensive range of services including malware removal, data recovery, battery replacement, screen repair, and hinge repair.
You can expect fast turnaround times, affordable prices, and our commitment to ensuring customer satisfaction with service and part guarantees.
CONTACT US FOR YOUR Laptop REPAIR SERVICE
You've probably heard or read complaints of laptop repair technicians making clients wait days for simple repairs. Or showing up without the replacement part or with an inferior part. Well, with Repairs Bay, you never have to deal with these inconveniences.
We provide free estimates and run diagnostics for all our repairs. Once you bring in your computer, we'll determine the exact problem and how much it'll cost. If you don't end up using our computer repair service, at least you'll understand the problem at no cost.
We are open seven days a week, and you don't need an appointment to get our repairs. Call us today to get your computer in good condition.
Laptop Repair Cost
The cost of laptop repair can vary depending on several factors. We take into account the specific problem, laptop make and model, and the expertise required to fix it.
There are average price ranges for general repairs, but we strive to provide personalized pricing that accurately reflects the unique needs of each individual laptop. By consulting with our experienced technicians, you will know the costs before your laptop is repaired.
CHOOSE TYPE
WHAT WOULD YOU LIKE TO GET FIXED
DESKTOP REPAIR
MAC DESKTOP REPAIR
CHROMEBOOK REPAIR
WINDOWS LAPTOPS REPAIR
DATA RECOVERY
WINDOWS REINSTALL
MAC OS REINSTALL
VIRUS REMOVAL
COMPUTER DATA TRANSFER
Is it worth fixing a laptop?

If a laptop repair costs half as much as a new laptop or more, consider getting a new one, especially if your machine is more than a few years old. If your computer is only 1 or 2 years old, it might be worth getting it fixed.
When should you replace your computer?

Most desktop PCs have a lifespan of at least three years. However, most computers have a lifespan of five to eight years, depending on the update components. Maintenance is also critical.
How much does a computer and laptop repair cost?

The average cost for computer repair is $65. For laptop and PC repair you will likely spend between $50 and $150. View our computer repair prices list.
| | | |
| --- | --- | --- |
| Service Name | Estimated Price (from) | Warranty |
| Screen Replacement | $140.00 | 30 days |
| Battery Replacement | $140.00 | 30 days |
| Keyboard Replacement | $140.00 | 30 days |
| HDD/SDD Upgrade | $140.00 | 30 days |
| Hinge Repair\Replacement | $140.00 | 30 days |
| Motherboard Repair (Soldering) | $210.00 | 30 days |
| Motherboard Replacement | $120.00 | 30 days |
| Powerjack Repair\Replacement | $120.00 | 30 days |
| Headphone Jack Repair\Replacement | $120.00 | 30 days |
| Touchpad Repair\Replacement | $120.00 | 30 days |
| Speaker Repair\Replacement | $120.00 | 30 days |
| Fan Repair | $120.00 | 30 days |
| Dust Cleaning + Thermal past change | $120.00 | 30 days |
| Water Damage Cleaning | 250/h | |
| Flex & Other Internal Cables Replacement\Soldering | 120/h | 30 days |
| Misc Laptop Hardware Repairs | 120/h | 30 days |
| OS Reinstall | $85.00 | |
| Virus Removal | $85.00 | |
| Data Transfer | $90.00 | |
| Data Recovery | after diagnostic | |