Laptop Screen Repair
Laptop screen damage can occur with the slightest impact. If your display has cracks, black spots, or white spots, a laptop screen repair is needed. But don't worry, we can help you!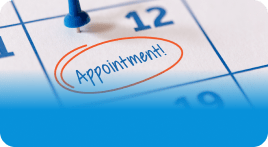 MAKE AN APPOINTMENT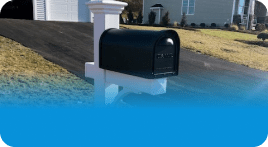 MAIL-IN
Qualified Laptop Screen Repair
Laptop matrices can have different types of faults:
cracks on the screen

color distortion and flickering

lack of sharpness

completely black screen
If such malfunctions occur, immediately contact the professionals. Our experienced engineers will quickly diagnose your gadget and offer you the best solution to the problem.
Entrust the Repair of the Laptop Screen To Us
You can trust laptop screen repair to experienced Repairs Bay's engineers who have been working with gadgets of different brands for many years – Apple, Lenovo, HP, Asus, Dell, etc.
We do microsoldering

We use only original spare parts

We guarantee you the quality of our work
The Repairs Bay Service Center has been operating in Brooklyn for over 10 years and customers can attest to the quality of our work.
Is it worth fixing a laptop screen?

If the screen has minor scratches and cracks, the laptop may be doing its job and you may think that there is no reason to repair the gadget. However, over time, the crack will increase and dust and moisture will penetrate through it. This will inevitably lead to more complex technical problems that will cost you dearly to fix. Therefore, do not postpone your visit to the service center.
Can a damaged laptop screen be repaired?

A defective laptop matrix with mechanical damage cannot be repaired. Only complete replacement is possible here.
However, some defects affect image quality and can be corrected:
– Malfunctions in the backlight. In 60% of cases, the cause of the problem is a breakdown of the backlight module (inverter), which can be repaired
– Display cable defects can be eliminated by replacing it with a new one.
To troubleshoot your laptop, visit the Repairs Bay Service Center. We will carry out free diagnostics and repairs as soon as possible.
Is it cheaper to buy a new laptop or replace the screen?

Typically, laptop screen repair costs less than a new laptop. However, there are rare exceptions.
The cost of replacing the matrix depends on the brand and model of the laptop.
For example, Apple parts are always more expensive than HP or Dell parts, and the number of work matters. In some cases, we only need to disassemble the top of the case to replace the screen, but in other situations, we have to disassemble the entire laptop. Also, laptop screen repair becomes more complicated if these gadgets are ultra-thin or have a non-standard matrix.
You can find out the exact cost of repairs if you come to our service center. Repairs Bay's engineers will diagnose and advise you free of charge. The information you receive will help you make a decision.
Can I replace my own laptop screen?

Repairing a laptop is very different from repairing a desktop computer. The payment for mobility, compactness and autonomy is the complexity of the repair. The laptop takes up almost all the space and replacing any parts is similar to the work of a jeweler. In addition, components for such gadgets are expensive.
Therefore, if you do not thoroughly know how to change the matrix on a laptop, it is better to entrust this work to professionals.
| | | | |
| --- | --- | --- | --- |
| Service Name | Estimated Price (from) | Warranty | Time |
| Laptop Screen Repair | $100 | 30 days | 1 hr |
| Laptop Screen Replacement | $75 | 30 days | 1 hr |