Tablet Battery Replacement
Is your battery tablet draining too fast? It's time to go to the service center for tablet battery replacement!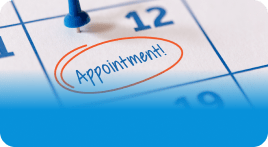 MAKE AN APPOINTMENT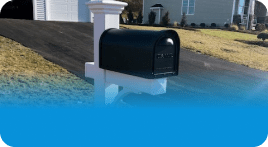 MAIL-IN
Speedy Tablet Battery Replacement
We guarantee you that we will serve you as quickly as possible because:
We work every day

You don't need an appointment

We have professional equipment

We have a stock of spare parts
And most importantly, we value your time! We are always waiting for you!
You Can Trust Us Your Tablet
You can also be completely confident in the quality of our tablet battery replacement service, because:
We have an experienced engineering team

We use only original spare parts

We do microsoldering

We repair tablets of any brands
We even repair those gadgets that other service centers have refused. Repairs Bay is here to help!
Is it worth repairing a tablet?

Some of the most common tablet breakdowns include a cracked screen, a broken battery, and bad buttons and ports. The solution to each of these problems has a different price. For example, replacing a display will cost much more than replacing a charging port. If the tablet fell from a height or was flooded with water, the damage can be very extensive and the repair will be very expensive. Therefore, in any of these situations, you should first bring the gadget to Repairs Bay for diagnostics.

However, if all you need to restore functionality is a tablet battery replacement, you should definitely do so. It's cheaper than buying a new device.
How long do tablet batteries last?

Two types of batteries are used in modern tablets: lithium-ion and lithium-polymer.

If your tablet has a lithium-ion battery, its capacity starts to noticeably decrease after 300 to 500 recharge cycles. Lithium polymer batteries are more durable and have 800 – 900 cycles. If you do not know what type of battery is installed on your tablet, you can call us and consult.

In any case, the gradual deterioration of the battery is a natural and inevitable process, so you need to be prepared for the fact that after 1-3 years you will need a tablet battery replacement service.
How do I know if my tablet needs a new battery?

Typically, batteries in tablets lose their capacity for three reasons:

A defective battery was used in the manufacture of the tablet

The battery life has come to an end (for lithium-ion – 300-500 recharges, for lithium polymer – 800-900)

The instructions for using the battery have not been followed.

Signs that your tablet needs an urgent battery replacement:

Battery discharge/charge too fast.

The tablet is not running on battery power.

The battery of the tablet is swollen.

Mechanical damage to the battery.

Moisture getting inside the gadget.

If you find any of the above defects, your device needs a tablet battery replacement. To find the exact cause of the failure, you need to run diagnostics on the tablet. Diagnostics in our service are free of charge.
| | | | |
| --- | --- | --- | --- |
| Service Name | Estimated Price (from) | Warranty | Time |
| Samsung Tab Battery Replacement | $120.00 | 30 days | 30 min |
| LG Tab Battery Replacement | $100.00 | 30 days | 30 min |
| Microsoft Surface Tab Battery Replacement | $120.00 | 30 days | 30 min |
| Amazon Fire HD Battery Replacement | $100.00 | 30 days | 30 min |
| Lenovo Tablet Battery Replacement | $100.00 | 30 days | 30 min |