iPhone Battery replacement
A smartphone may have cool specs, but if its battery fails, the gadget turns into a useless brick. Is your iPhone having battery problems? We'll fix it!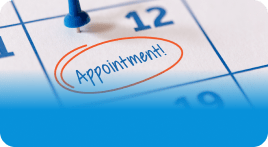 MAKE AN APPOINTMENT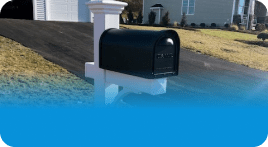 MAIL-IN
Fast iPhone Battery Replacement 
Any of these signs tell you that it's time to change your iPhone's battery:
the gadget overheats a lot, turns itself off and reboots;

the battery runs out quickly;

charge percentages are displayed incorrectly;

the phone makes a noise when turned on.
Also, if the battery starts to swell or stops charging completely, take your iPhone to a repair shop. You cannot save the gadget yourself.
Fast iPhone Battery Repair services
Do not try to replace the Athos battery yourself! This requires the appropriate skills, tools and components. Better contact Repairs Bay, which has:
extensive experience in iPhone repair;

original iPhone parts for replacement;

work schedule convenient for the client.
We will evaluate and diagnose for free, and perform an iPhone battery replacement on the same day.
Is it worth replacing the battery on an old iPhone?

It depends on your needs, financial capabilities, the degree of deterioration of the battery, and other factors.
For example, if you are planning to buy a new gadget soon, you should not change the battery. If the smartphone completely suits you and you will use it in the near future, the replacement of a worn-out battery is vital.
At the same time, you should understand that repair engineers will open the case of your smartphone, and this will break the tightness. Your iPhone will be less protected from moisture.
Another important nuance is where and who will change the battery. If you take the gadget to inexperienced repairmen and insert a low-quality battery, the result can be very bad.
However, if you handle it responsibly, find a reliable repair shop, and don't skimp on good new parts, you'll be happy with the result and will be able to use your old iPhone for a long time.
Can I replace my iPhone battery before 80%?

Recent versions of the iPhone have a Battery Health menu (Settings > Battery > Battery Health). Here you can find information about the maximum storage capacity of your iPhone as a percentage.
It also explains these figures. For example, "100%. Your battery has normal peak performance" or "79% or less. The condition of your battery has deteriorated significantly."
According to Apple, the standard iPhone battery is designed to retain 80% capacity after 500 full charge cycles. After reaching this value, it is better to replace the battery, as it may become unstable. So, you can come to the service center and ask to change the battery.
But what if the statistics show above 80%, but the battery is already acting up? Usually, Apple service centers are not very fond of changing the battery ahead of time and most likely they will refuse this service.
In this case, we advise you to contact a repair shop, have your iPhone diagnosed by an experienced craftsman, consult with him, and then make a final decision.
How long will a replaced iPhone battery last?

If you go to a good repair shop and put in a quality battery, it will last you a long time. Please note that if you are offered to install a battery with a company logo, this does not mean that you have an original thing in front of you. China knows how to produce high-quality fakes.
Therefore, change the battery only from reliable repairmen who use quality components.
Also, the battery life depends on how you use it. Remember a few simple rules:
1. Charging with a non-original adapter leads to more battery wear.
2. For the battery to last as long as possible, do not completely discharge the iPhone, try to connect the charge in time.
3. Do not use an iPhone while charging, or in extreme heat or cold.
Check the resource regularly so as not to miss the moment when an urgent iPhone battery replacement is needed.
Why is my iPhone battery draining so fast?

Batteries installed in the iPhone begin to oxidize after a large number of charge cycles, and their overall capacity drops. This cannot be prevented or fixed. All users experience this.
There are other common causes of iPhone battery problems:
moisture got inside the case;
mechanical damage to the iPhone;
use of non-certified chargers and improper charging;
battery wear.
It is almost impossible to independently determine the cause of an iPhone battery failure. To do this, you need to carry out a complete diagnosis of the iPhone very carefully, and only then proceed to repair the iPhone. This service is only available at iPhone service centers and repair shops such as Repairs Bay.
| | | | |
| --- | --- | --- | --- |
| Service Name | Estimated Price | Warranty | Time |
| iPhone X | $70 | 30 days | up to 1 h |
| iPhone XS | $80 | 30 days | up to 1 h |
| iPhone XR | $80 | 30 days | up to 1 h |
| iPhone XS Max | $80 | 30 days | up to 1 h |
| iPhone 11 | $95 | 30 days | up to 1 h |
| iPhone 11 Pro | $120 | 30 days | up to 1 h |
| iPhone 11 Pro Max | $120 | 30 days | up to 1 h |
| iPhone 12 Mini | $135 | 30 days | up to 1 h |
| iPhone 12 | $160 | 30 days | up to 1 h |
| iPhone 12 Pro | $160 | 30 days | up to 1 h |
| iPhone 12 Pro Max | $175 | 30 days | up to 1 h |
| iPhone 13 | | 30 days | up to 1 h |
| iPhone 13 Pro | | 30 days | up to 1 h |
| iPhone 13 Pro Max | | 30 days | up to 1 h |
| | | | |
| | | | |